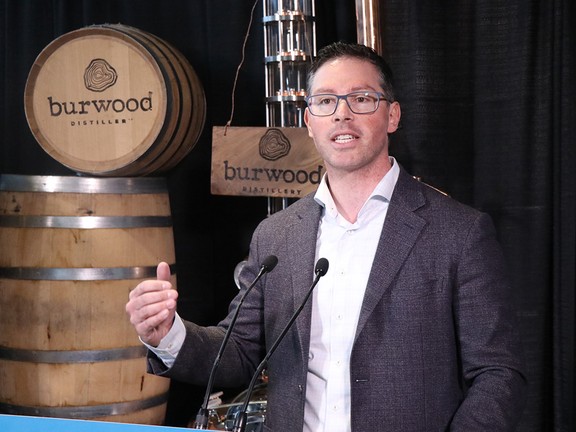 Article content
Doug Schweitzer's abrupt resignation from the UCP cabinet and provincial politics is seen as a blow to the party while in the midst of a leadership race and less than a year out from a general election.
Article content
Duane Bratt, a political science professor at Mount Royal University, said he was surprised by the sudden announcement from the one-time UCP leadership candidate, who announced in May he would not seek re-election in the Calgary-Elbow riding.
Schweitzer submitted his resignation as jobs, economy and innovation minister on Friday morning to Premier Jason Kenney, and went public late in the afternoon with a post on social media.
Article content
"Schweitzer is seen as one of the moderates in the party," said Bratt. "And for him to leave when you're seeing a leadership race dominated by bashing Ottawa and COVID denial, that also could damage the UCP."
When Schweitzer previously announced he would not seek re-election, Bratt assumed he would stay on until the end of the term.
Article content
Schweitzer has a young family and was a partner at a Calgary law firm that specialized in restructuring and bankruptcy before he got into politics.
He was a political unknown when he ran for party leadership in 2017, but turned into a fast riser in the newly minted UCP government. Schweitzer was named justice minister days after winning his first election in 2019, as part of Kenney's initial cabinet. In 2020, the premier shuffled him to the employment portfolio, six months into the pandemic.
Article content
In the past year, he has secured several major wins, including a suddenly booming tech sector, a growing film industry, a jobs market that has caught fire with Alberta's unemployment rate hitting 4.8 per cent in July, and an economy that is leading the country in recovery despite rising inflation and interest rates.
Article content
Deborah Yedlin, president and CEO of the Calgary Chamber of Commerce, said Schweitzer accomplished a lot to put the province back on track and push the economy toward diversification. Alberta has broken records every year for venture capital investment in the province's tech sector and is on pace to continue to shatter those marks this year.
He also helped diversify the energy sector with investments in petrochemicals and other economic sectors, said Yedlin, adding many of the initiatives and moves he made will continue to pay dividends for years.
Most of all, she said he did not give up on Alberta, pointing to a speech he made at Mphasis' opening in Calgary in June, when others were ready to look elsewhere.
"People gave up on us, but we didn't give up on ourselves, and I thought that was a really good message," she said. "There's so much that's happened in spite of all the things that we faced over the last seven years."
Article content
His achievements had many, including Bratt, thinking he would be in line for another run at the party leadership, but this time positioned with a lot more weight behind his name.
"I think particularly in the jobs portfolio, he was the best cabinet minister that Kenney had," said Bratt.
Schweitzer has not commented on his decision to not seek re-election and declined an interview with Postmedia following his latest announcement.
This has left the rumour mill in full swing as to what is happening.
The party has not yet said if or when a byelection will be held to fill the vacant spot, or even if it is necessary, nine months out from the general election. A decision likely will not be made until after a new party leader is chosen.
Article content
The legislation is conflicting as to whether a byelection would be required, with the Legislative Act saying one must be called within six months, though both the Legislative Act and the Elections Act say one is not required within 12 months of a general election. However, the Legislative Act says there is a fifth year but the Elections Act has it at four years.
If Danielle Smith wins the leadership race, it would leave an open seat for her to run to get into the legislature.
Bratt, however, said she would be in tough in the Calgary-Elbow constituency, one that has leaned toward more progressive candidates since Ralph Klein retired in 2007. The seat was held by former Alberta Party leader Greg Clark from 2015 to 2019.
Alison Redford, one of the PC party's more progressive leaders, held the seat from 2008-14.
NDP candidate Samir Kayande, who thanked Schweitzer for his public service in a statement Friday, has already been vocal about his platform for a potential byelection while Kerry Cundal could also put up a fight for the Alberta Party.
"This may be one of the few three-party races in the entire province," said Bratt.
jaldrich@postmedia.com
Twitter: @JoshAldrich03