If we truly want change in Canada, this is the cohort we should all pay attention to.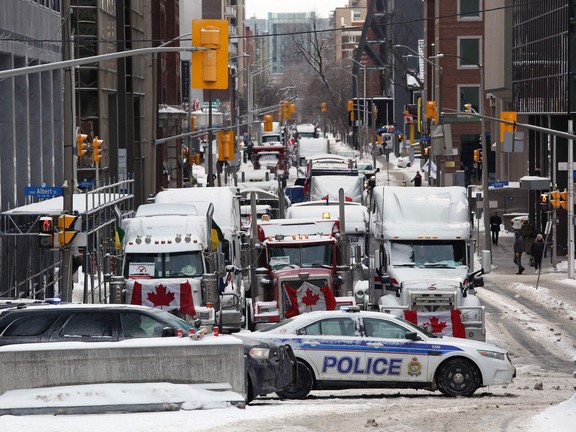 Article content
If I could have invited the convoy of the chronically disgruntled to just one event celebrating Canada Day, it would have been the grade 12 graduation earlier this week at Ottawa's Notre Dame Catholic High School.
Article content
This is, as principal J.P. Cloutier told the auditorium of beaming grads, families and friends, "a unique school.
"You didn't let a pandemic slow you down," Principal Clouthier said, commending the 76 students rocking the caps and gowns for persevering through "some of the toughest years in education in history." And then some.
In a school that is also ethnically, socially and economically diverse, many of these young adults carried through high school the kind of baggage many us only have to read and cluck about. Or mull while sitting in a hot tub outside of the Parliament buildings.
The young man I was there to watch cross the stage is just one example. On top of a pandemic that threw all of us for a loop, he also endured more than two years of living in emergency housing — hotel rooms — with four siblings. He frequently missed school to look after the youngest ones so his mother could get to her job as a personal support worker. He was stoic for more than four years as bureaucracies collided, red tape stretched and tangled, permissions were granted, then reversed, then stalled as his father sought to join his family here. It was a bittersweet irony that Dad finally made it, arriving at the Ottawa airport just a few hours shy of seeing his son graduate. He will, however, be here this fall to see his remarkable boy head off to university to study software engineering.
Article content
The valedictorian at this quintessentially Canadian event spoke with maturity and eloquence about sacrifice, perseverance and success. His parents fled civil war and political strife in Myanmar "so that me and my siblings could live in Canada.
"They will never again feel the tender touch of their parents, never again laugh hysterically with their siblings, never see the sunrise on their homeland," he noted, all so that they could watch their children do something they had never been given the opportunity to do: accept a high school diploma.
If the protesters could have sat with these young people at graduation, they would have heard the roars, applause and ululations for kids of every shade, stripe and type. Essentially, the colours of Canada. They are also the people who might in future just pop up at our bedsides as doctors, personal support workers, nurses. For those of you protesters looking for lawyers, you might have noted the name of the student who trotted off with a lucrative award from an Ottawa law firm.
Article content
You likely missed seeing this demographic from the cab of a truck last winter because many of these youngsters — and their parents — were literally afraid to show their faces downtown during your occupation.
You might not have known, as you danced and barbecued and forced the shutdown of many stores and services, that many people across the National Capital Region had to miss coveted, necessary shifts at jobs that not only fed families and paid bills, but which — for many young people — were also shoring up nest-eggs for post-secondary education this fall.
So, you might not have seen them during your last visit to Ottawa. You might not even see them this long weekend, because again, your presence may have dissuaded many residents and tourists from taking part in the Canada Day celebrations we all look forward to and which — given the pandemic restrictions most of us observed — we all desperately need.
But here's a heads up: they're on their way. And if we truly want change in Canada, this cohort is the convoy we should all be backing.
Becky Rynor is an Ottawa writer.