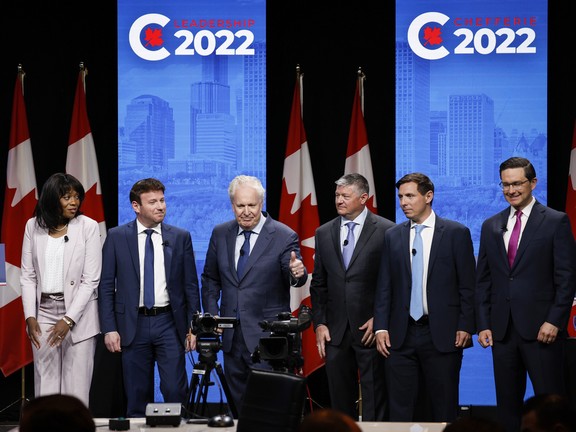 Article content
Asked to define the greatest challenge of leadership, British Prime Minister Harold Macmillan famously replied, "Events, dear boy, events."
Article content
Today, Alberta Premier Jason Kenney may be seeking solace in that quote, blaming events for his seemingly abrupt downfall. He'd be wrong. For while COVID, mandates, lockdowns, truckers, or inflation could be cited as catalysts for the reversal of popularity, it was his inability to deal with these challenges and maintain the respect of his caucus that brought him down.
Kenney didn't know Alberta and Alberta didn't know Kenney. Who was this gregarious, smooth-talking messiah from the East who had come from Ottawa to save the province? Savior or charlatan?
Albertans feel duped, disappointed and angered. Kenney's "Big Tent" had become that of a circus, not the inclusive party he had promised.
During his 2017 leadership campaign for the new United Conservative Party, Kenney touted a "Lougheed-style" big tent party appealing to fiscal as well as social conservatives, vaguely comparing himself to Alberta's great Progressive Conservative premier, Peter Lougheed. Many Albertans were offended by this crass comparison. Lougheed conservatives found it hypocritical, recalling that the former lobbyist and CEO of the Canadian Taxpayers Federation had often criticized Lougheed's "socialist government." (A 1999 National Post article quoted Kenney referring to, "the neo-Stalinist make-work projects of the Lougheed era.") An incensed Stephen Lougheed told the Calgary Herald he was upset by Jason Kenney's "disingenuous" praise of his father. Columnist Don Braid wrote, "Many heirs of Lougheed's politics think a Kenney victory will be a final divorce decree for progressives and the UCP."
Article content
Braid's prescient observation during the 2019 provincial Conservative leadership may portend the federal Conservative party's leadership contest of today as the post-merger purge of progressives from both parties continues. As progressives have gone to the sidelines, Conservative party memberships federally and provincially are now predominantly held by the social-conservative base who have been electing populist leaders and nominating populist candidates in their respective constituencies since the defeat of the Harper government. The more strident and emboldened right-wing ideologues become, the fewer seats they win across the country.
Alberta is Conservative and has continued to elect Conservative MPs, if only by default. Ingrained disdain for anything called Trudeau has trumped a growing uneasiness with the shift to social conservatism and intolerance in the federal party.
Article content
Albertans had expected better from Kenney. While skeptical of policy positions on education, firing doctors in the middle of an epidemic, coal mining in the Rockies, and profligate flailing at external enemies, it was incompetence and a growing mistrust that did him in. Moderate, centrist Albertans have an enduring pride of Peter Lougheed for his character, integrity and humility. They won't put up with perceived cronyism, the old boy network, insiders profiting, or lack of transparency. In a recent review of the Lobbyist Act, Kenney MLAs voted against changes proposed by Alberta's ethics commissioner, including the establishment of a communications registry to track meetings between lobbyists and public office holders.
Article content
While activists of the UPC right and NDP left have moved to the rasping edges of provincial politics, most Albertans remain in the middle — homeless and looking for leadership. They will be looking more carefully before casting their ballots in the upcoming leadership contests. Post Kenney, populist victories here are no longer a given.
How all this will affect the federal Conservative leadership race will be the No. 1 topic of discussion over the summer barbecue season. The 10 per cent of federal leadership "points" in play in Alberta will be hotly contested.
This time around, Kenney's support will have little effect. His strong endorsement of Erin O'Toole in the previous contest and his criticism of Peter MacKay annoyed former PCs. That may prove beneficial to the progressive candidates this time. Despite his close personal relationship with Pierre Poilievre, Kenney has been quiet thus far and the populist candidate has carefully avoided any link to Kenney, though his core advisers, organizers and campaign workers are from the Harper/Kenney camp, still the strongest political organization in Alberta.
Article content
Poilievre is the choice of most of the CPC Alberta caucus and much of the pre-contest membership, however those memberships he sold playing on point-in-time issues may move to other candidates as Bitcoin shares drop, mandates are lifted, and his policy announcements are scrutinized. His Alberta social conservative campaign workers trying to get the vote out will be dividing their time between the concurrent federal and provincial leadership campaigns.
Patrick Brown has run a stealth campaign signing up large numbers of ethnic supporters, often concentrated in constituencies where their numbers will capture a greater percentage of the 100 "points" available per riding. Brown also has the endorsement of national firefighters and health-care worker associations who have been promoting memberships to their Alberta members on his behalf.
Article content
Former federal Progressive Conservative leader Jean Charest will benefit most from the failure of Kenney, for ideological reasons, and the perceived front-runner status of a populist social conservative. Progressive Conservatives prefer a leader who can unite the country and win the general election. Charest campaigner Robert Hawkes reports, "I have not found a former PC who is not supporting Jean. Homeless federal Progressive Conservatives in Alberta are motivated, have bought memberships and will vote."
An early all-candidates debate in Edmonton set the tone for the federal leadership race.
When the Globe and Mail reported in May that former Reform Party leader Preston Manning said he was concerned by the personal and divisive tone of the Conservative Party's leadership race, a letter to the editor soon followed with, "Isn't he the one who started it in the first place?"
Article content
Another wrote, "Stephen Harper had to muzzle his more embarrassing caucus colleagues to prevent the party from becoming a laughingstock, and for the most part, kept a lid on 'extreme' and 'divisive' commentary."
The preferential ballot, where voters can indicate an order of preference for candidates, will again play a critical role in the Conservative leadership campaign.
In the last contest, a four-candidate race, there were three populist candidates and one progressive. Peter MacKay, the former Progressive Conservative leader, led on the first ballot. Erin O'Toole, running as a populist, was second on the first count but inched ahead on the second ballot when fourth-place social conservative candidate Derek Sloan was eliminated and most of his second-choice votes went to O'Toole. On the third and final ballot, most of the second choice votes of pro-life candidate Leslyn Lewis also went to O'Toole, putting him over the top.
Article content
With two progressives, Charest and Brown, currently assumed to be running second and third in the 2022 race, their combined votes may be enough to catch and surpass the perceived frontrunner Poilievre, electing the first progressive since the merger of 2003.
Should that be the case, it will be a challenge for the new leader, as Erin O'Toole can attest, to lead the present caucus until the 2025 election while trying to present to the Canadian electorate a mainstream alternative to the ruling Liberals. The current caucus is seen as ideologically strident, intolerant and unlikely to change. A former Reform party MP once told me, "We'd rather lose the election than lose our values."
Lee Richardson was chief of staff to Premier Peter Lougheed, deputy chief of staff to Prime Minister Brian Mulroney and a Conservative MP from Calgary from 1988 to 1993 and 2004 to 2012, when he became principal secretary to Premier Alison Redford. This column first appeared in Policy magazine.