The pilot project will create a new type of emergency response for mental health crisis calls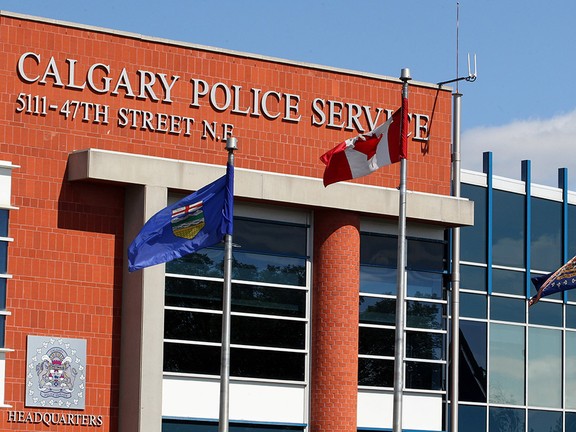 Article content
Calgary police are looking for community partners to assist them in changing the way they respond to people in crisis.
Article content
The service and the City of Calgary are currently working to launch a mobile crisis response teams pilot project to better respond to 911 calls for which a police response is not appropriate. A call went out earlier this week asking for local agencies to work on the project.
Supt. Asif Rashid said the teams have grown out of a commitment from the police service and the city to transform the response to calls such as a person in a mental health crisis or calls for interpersonal disputes.
"We've been engaging extensively with communities. Some 47 partners have been spoken with thus far and they've been also invited to comment and co-design this work with us," said Rashid. "The work and the research report have been validated by our community engagement team. We're relying on the community expressly as subject matter experts into what the citizens of Calgary want."
Article content
Rashid said there has already been work undertaken to change their response, including embedding workers from the 211 distress centre into the 911 call centre. The goal is to eventually have a fourth option for people calling 911 when a police, fire or EMS response isn't appropriate.
"Is this a crisis response that's required, where there would be an alternate community lead modality that will be able to serve people experiencing a mental health crisis? Something other than a police response," said Rashid.
The goal would be to have community response teams paired with officers during the pilot project, but eventually, officers would not join in the response. The city currently has PACT teams where AHS nurses pair with officers to respond to certain calls. Rashid said the mobile crisis response teams would be different as it will be entirely community-led.
Article content
"This model is conceived with the expected outcome that will provide better, co-ordinated, seamless service to individuals in crisis using a trauma-informed lens," said Rashid. "But it would also empower police officers to not attend causes that do not require emergency services."
Social agencies in the city have now been asked to apply to partner on the project and submit a letter of intent. Calgary Neighbourhoods director Melanie Hulsker said in a news release this week that supporting people in a mental health or emotional crisis requires a co-ordinated effort from community organizations and government.
"This next step in transforming crisis response provides an exciting opportunity to partner with community agencies to create hope and strengthen support for Calgarians," said Hulsker.
The teams are expected to be dispatched to calls in select pilot communities within Calgary by this fall. The program will then be assessed and could be implemented citywide.